If you need to hire an electrician, or if you are thinking about becoming an electrician yourself, you might be wondering what their job duties are. We know they work with electricity, but what do they do, exactly?
You should first know that, in Canada, qualified electricians to complete an electrical apprenticeship to receive their license. Requirements can vary from one Canadian province or territory to another, but it's generally necessary to be at least 16 years old and to have a Grade 12 education to enroll in an electrical program.
Let's learn more about different electrician job duties, and about the skills that are required of a good electrician.
Electrician job duties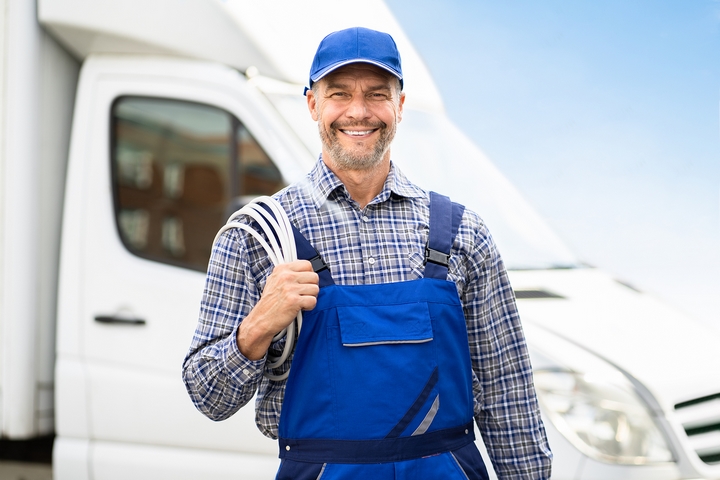 An electrician's job involves installing, repairing, modifying and maintaining all electrical distribution systems and equipment. At the same time, all electrician work must remain in compliance with the safety standards and electrical codes in place.
An electrician needs to control electrical networks in homes, businesses, factories, construction sites, and public outdoor spaces, including roads and parking lots. Similarly, the electrician should be familiar with inspecting, testing and troubleshooting the different components of electrical systems, which includes plugs, switches, transfer switches, breakers, and transformers.
Other common electrician job duties include:
Identifying problems with the help of different testing devices, to ensure safety and compatibility.
Surveying electrical systems, circuits and plans.
Relying on blueprints, wiring diagrams, maps, and installation manuals to complete their different assignments.
Based on the electrician's line of work, they may also be required to perform the following job duties:
Installing ground leads and connecting power cables to different types of equipment.
Pulling wires through conduits, and through holes in floors and walls.
Using a variety of hand and power tools to perform their work.
Building different parts required to complete their assignments.
Knowing how to wear and use protective clothing and equipment.
Supervising and training other electricians in the installation, repair and maintenance of electrical components.
Electrician tasks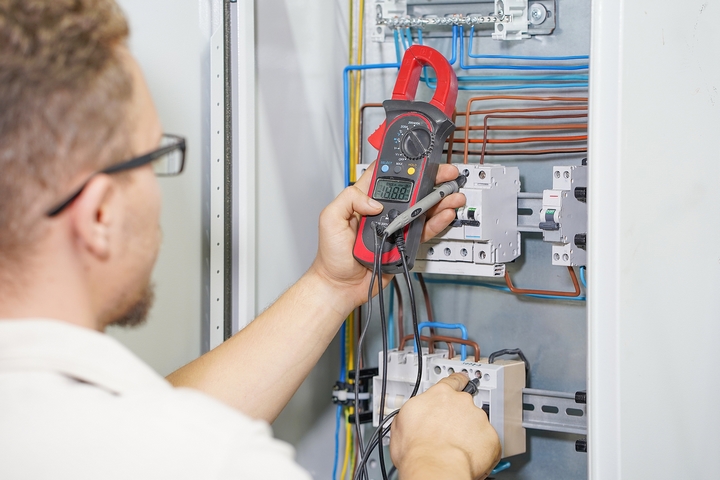 Electricians must be knowledgeable about everything that relates to electricity and electrical equipment. They perform their duties in different environments, whether it's a power plant, a construction site, an office tower, or a customer's house.
They can work for an electrical business, or they can be self-employed and make their own schedule.
They can visit your home to repair a faulty switch or to help you install new equipment, or they can install all the cables and fixtures necessary to a brand new construction.
Electricians may have to handle different tasks that are not directly related to electrical systems. Here are some of the common electrician tasks:
Operate necessary supplies, parts and equipment.
Dig trenches to be able to lay conduits and cables underground.
Remove tree branches, trees, and other obstacles that can interfere with power lines.
Prepare and maintain different reports, records and files.
Use different programs and software.
In addition, an electrician must be able to adapt to different work environments. Here are some tasks that electricians might be required to perform:
Work full-time and do overtime when necessary.
Administer first aid or CPR in case of an emergency.
Work in cramped spaces as well as on top of electricity pylons.
Perform their work while kneeling or standing in uncomfortable positions.
Electricians can be called to cut tree branches that are growing too close to a power line, and they must know how to react quickly if a colleague gets injured while on duty. Electricians who are self-employed also need to know how to manage their business, how to market their services and interact with customers, and how to deal with paperwork.
The more work experience an electrician has, the better they will be able to face different challenges and to find solutions to problematic situations.
Electrician skills and abilities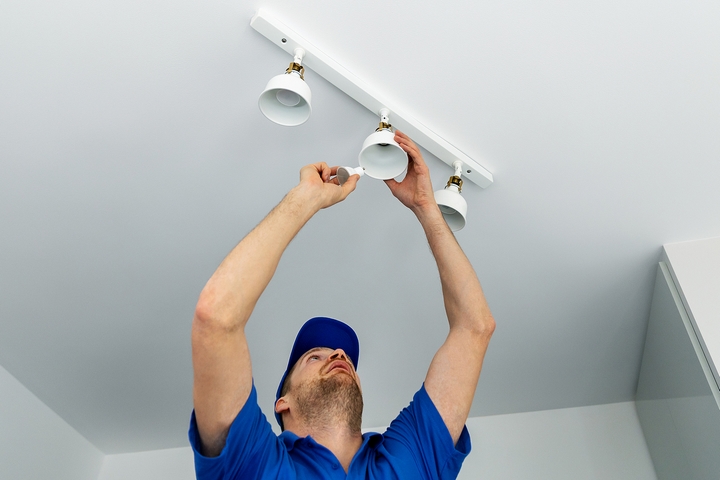 Electricians are knowledgeable and skilled professionals who need to be able to tackle different challenges. The following are some of the essential electrician skills and abilities:
Ability to work well on a team, as well as on their own.
Good verbal communication skills, which are necessary to work with others and to interact with customers.
Good writing skills so they can also communicate clearly with colleagues and customers in writing, as well as file different reports.
Good reading skills so they can easily understand warnings, labels, and instructions.
Great analytical skills that help them solve different problems.
Ability to organize their time and prioritize tasks to complete their workload.
This career path is ideal for people who enjoy performing hands-on tasks, solving practical problems, taking measurements, working with numbers, and searching for facts. To become an electrician, it's necessary to be able to work with ideas and concepts, but also to be in good shape, as this is a physically demanding job that is simply not for everyone.
Here are some physical skills and abilities that you should develop as an electrician:
Excellent manual dexterity and hand-eye coordination.
Physical fitness, as they can work on their feet for many hours.
Ability to lift and carry heavy objects without assistance.
A good sense of balance, since they can work from high locations.
Normal colour vision, as they need to be able to identify wires of different colours.