Transitioning your backyard from the outdoors to a comfortable living space can be a difficult task. With the right furniture, chances are you'll want to spend more time outside than inside. When it comes to patio decor, there's more to consider than just looks. This blog post looks at five thinking points that will help you build a comfortable outdoor space.
1. Don't Hesitate To Spend Extra On Quality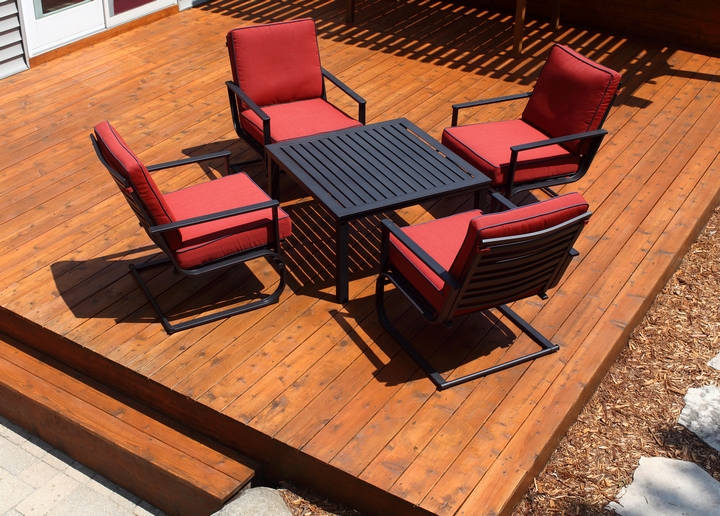 If you look at the majority of outdoor furniture, the first thing you'll notice is a lack of quality. A lot of people think of outdoor furniture as less important than regular furniture; however, it's still important to pay attention to quality. Unlike regular furniture, your outdoor furniture has to stand up to wind, rain and sun exposure in addition to general wear and tear.
If you're a typical family with a busy backyard, then your outdoor furniture needs to be able to handle the extra use. If you're buying used furniture, take the time to inspect for cracks and other flaws on the furniture. If you're buying new, don't be afraid to spend a few extra dollars on quality, your investment will be well worth it.
2. Don't Neglect Outdoor Storage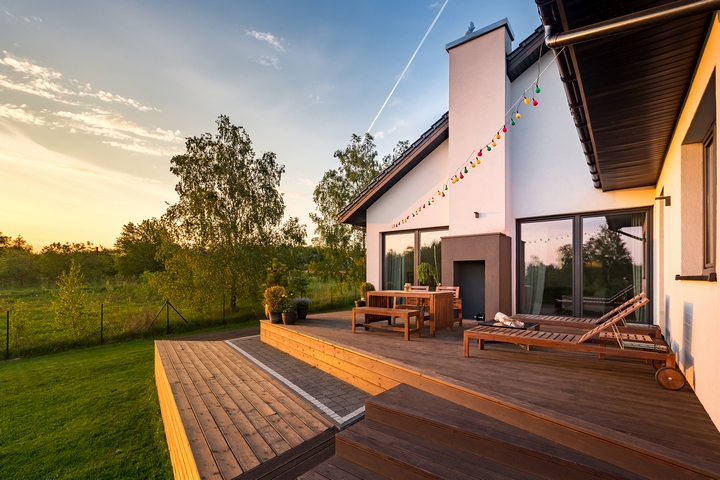 Storage is something that's often overlooked when it comes to outdoor seating areas. Having a place to store your furniture during storms and the winter will help your furniture last even longer. Simply keeping your furniture in the sun causes damage that can be avoided with proper storage. Proper storage adds years of use to your outdoor furniture.
There are many stylish storage boxes that you can include in your outdoor area. You can also consider buying a couch that doubles as a storage bench. Remember that once the weather starts to change you should bring all your fabric items inside. If you have a garage or shed, then it's best to keep your chairs out of the elements.
3. Think About Sizing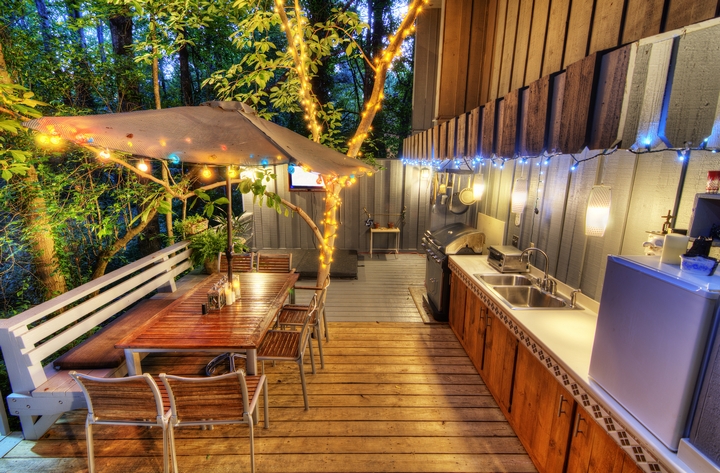 Another common mistake people make when buying outdoor furniture is not sizing the furniture correctly. Sometimes outdoor furniture is difficult to get out of, especially if you're an older person. Make sure you try out your furniture before you make a final decision. Chairs shouldn't be overly deep otherwise sitting down and getting up will be difficult, especially if you have food in your hand. When searching for your pieces, buy with comfort in mind.
4. Confine Bright Colors To Cushions And Accent Pieces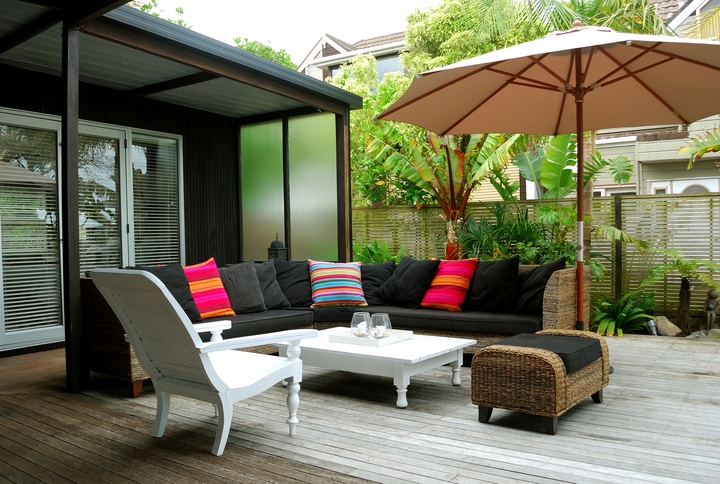 When it comes to colors, your best bet is to keep your main pieces of outdoor furniture in natural tones. Natural colors like wood, black or white are timeless and are an easy way to keep your outdoor space looking modern. When it comes to adding color, focus on using accent pieces and cushions to add bold splashes of color. Limiting your bold colors to side pieces keeps your outdoor space versatile and makes it easy for you to update the decor inexpensively.
5. Pick Materials That Are Easy To Care For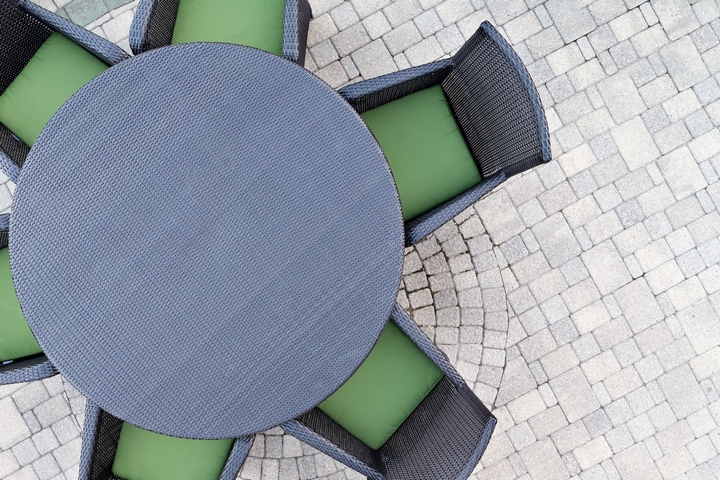 Picking materials that are easy to care for will save you hours in maintenance and repair. Furniture made from high maintenance materials need constant care, and they are much less forgiving if you store them outside.
When looking for outdoor furniture, stick to metal, cedar, and all-weather wicker pieces. All of these materials can stand up to sun damage, rain, and general wear and tear much better than other materials. Metal furniture is the best since you can just spray it off with your garden hose to keep it clean. Remember with materials like wicker; you should wipe them down at least weekly with a soft detergent and water mix.