Maybe you are trying to save money in a small apartment. Or perhaps, you have visitors coming and need an extra bedroom for your guests. With a little outside-of-the-box thinking, you can create a living room that efficiently functions as a bedroom as well. It's incredible how much you can maximize your space with the right components.
Check out the tips below to make the most out of your space.
Living Room & Bedroom Layout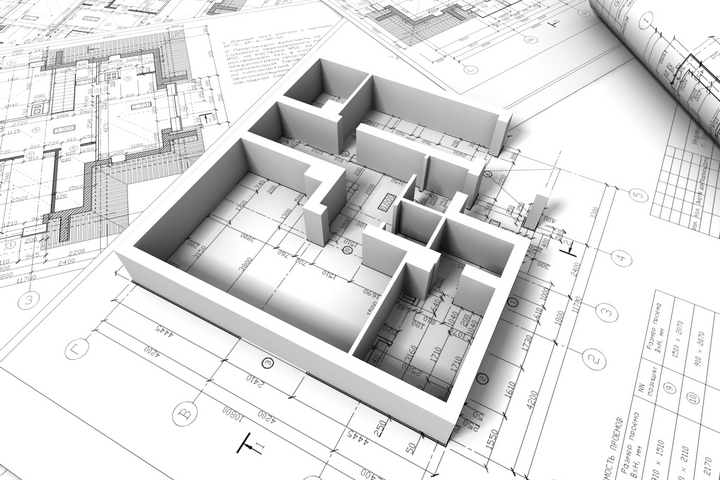 Every new project should start with a plan. Make a list of your priorities for the newly designed room. Do you intend to use the space as a living room and a bedroom at night? This is also the time to consider your budget.
Measuring your living room and sketching a floor plan will allow you to determine the best way to utilize the existing space. And don't think in just one dimension. Look up! Using vertical space will give you even more options.
Try to keep the furnishings in the room simple and to scale so that the room doesn't end up looking cluttered. While planning your furniture placement, remember to think about the space around the furniture.
Room Divider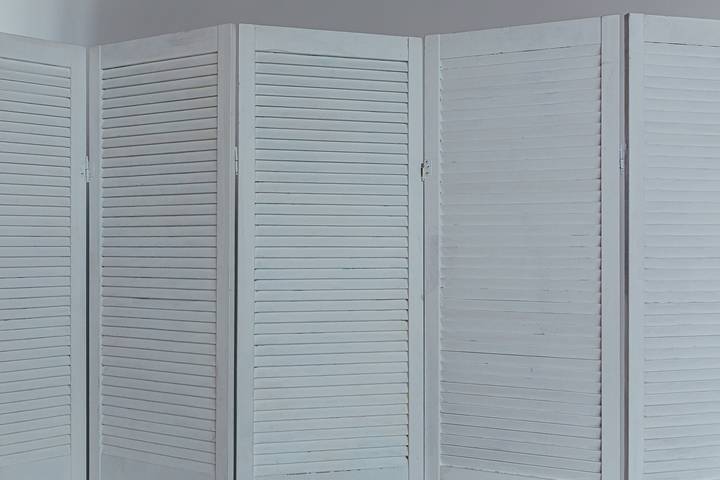 It is possible to make the bed the focal point of the room. Still, most people will likely appreciate having privacy. If you have the space to divide your living room into two rooms, you will want to create a privacy barrier.
There are a few ways to do this. You could install a curtain. Either hang one from the ceiling or use an aircraft cable or a retractable laundry line across the room. During the day, it is easy to keep the curtains open and access the whole room. Then while using the bedroom, the curtain can be closed up.
Another option is to purchase a decorative room divider. The great thing about a room divider is it can be stored when you don't need to separate the room. You can also reposition the partition if you want to use it as a décor piece.
A practical solution is to use a piece of furniture, like a large bookshelf. The best thing about using a bookshelf – it will pull double duty as dividers and storage space.
Living Room Bed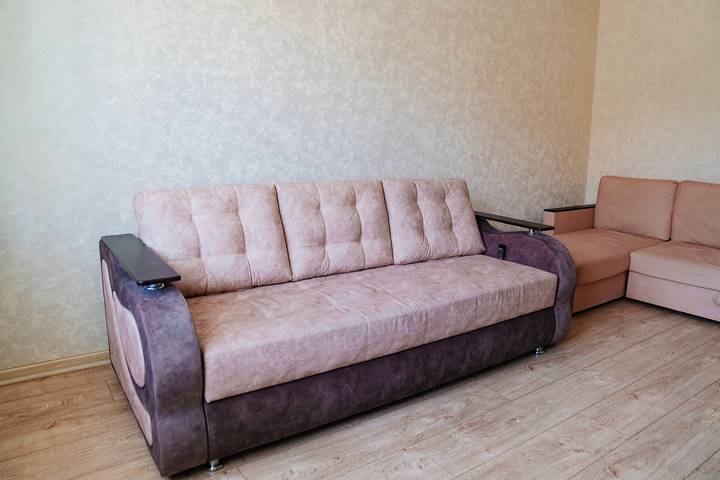 Several great furniture options can function as both a couch and a bed. A sleeper sofa is a fantastic choice for a combo room. This type of sofa design takes all of the work out of a dual-purpose room, as you don't have to adjust the furniture.
A sleeper sofa for small spaces is a super comfortable couch for your living room when it's not functioning as a bedroom. A futon or a pull-out couch are both excellent choices. Both pieces of furniture convert easily from a sofa to a bed.
If you have a tiny space that you are using as both a living room and a bedroom, a loft bed is a great way to take advantage of vertical space that often gets overlooked. A murphy bed may be ideal, though it is probably the option that costs the most.
Storage Furniture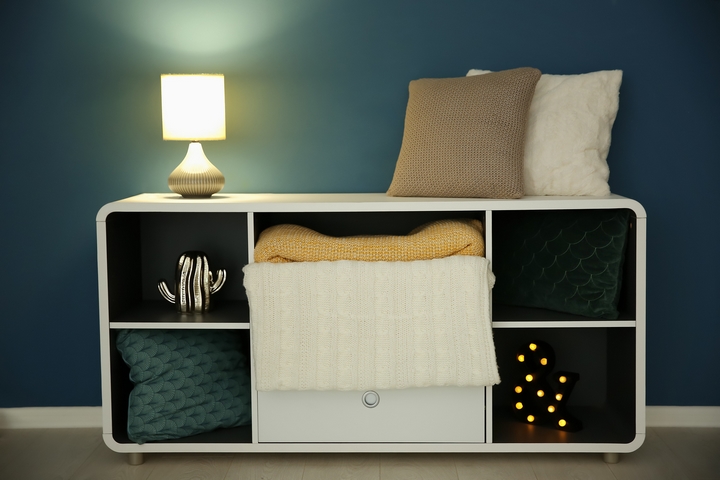 It is best always to consider multi-function furniture when choosing pieces for your space. If you need room to do double duty, it only makes sense that the furniture does too. A storage ottoman is a great place to store pillows and blankets when they are not in use.
A coffee table with a flip-up lid will provide your guests with their own storage space for their clothes and belongings. End tables with drawers can also offer storage; plus, they double as a nightstand.
Cozy Living Room & Bedroom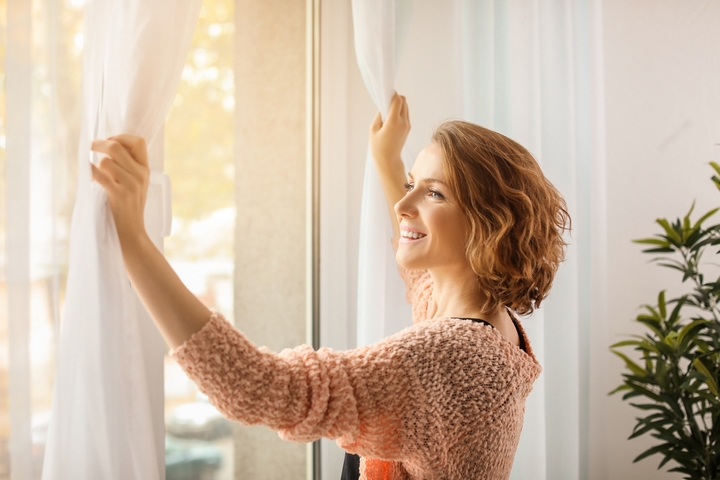 Rugs, curtains, and pillows are must-haves for bringing a cozy bedroom feel into the converted living room. If splitting a living room into two rooms, consider getting each area its rug. Comfy throw pillows will make the room an inviting space during the day.
Lighting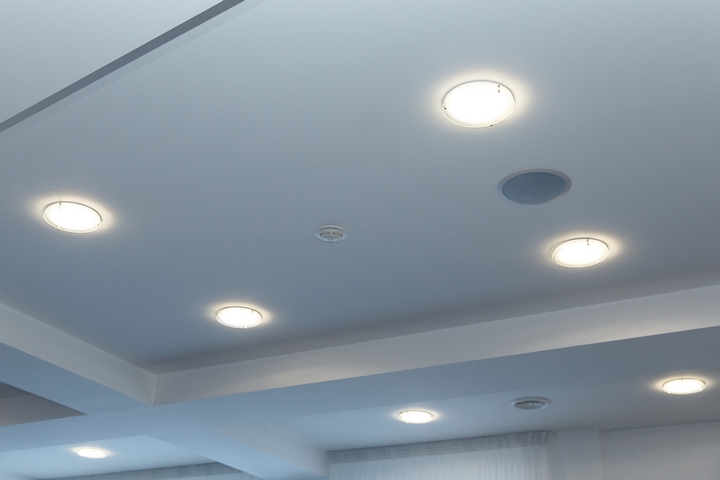 Lighting is an essential aspect of room design, especially when using a room for more than one function. Dark curtains and colours may make the room feel smaller and gloomy. Light curtains allow natural light in and help a space appear larger and more inviting. A few well-positioned mirrors are a design trick for increasing natural light in a room.
Whether you need extra sleeping space or simply want to make the most out of the space you have. There is no denying that designing a bedroom in an existing living room space takes careful planning. Creating a nice and cozy space for guests, or living the tiny house lifestyle, doesn't have to mean giving up other necessities. Creating a practical, functional, multi-purpose room is just a few adjustments away.